Details of the ORAZO IBIS BOOTS:
SNAPSHOT:
Waterproof construction
12 inches tall
Velcro Fastened
Light reflector at heel side
Ankle protection
Shock absorption near the seat region (ie. heel side)
Steel toe protection
Highest grade abrasion & water resistant leather
Smooth leather finish including tongue area
Well designed flex points makes walking comfortable
High degree anti slip dual density sole
Ultra – comfy bounce back foam in-socks (anti-fungal)
Shin protection
CE certified to EN ISO 20345 : 2011 standards
EXTERIOR
12 inches tall
Combat boot styling
Velcro fastened
Smooth leather finish
Leather tongue
Light weight PU Sole
Highest grade abrasion resistant leather (removes necessity for a toe slider)
COMFORT
Riding boot upper made of water-resistant and breathable leather and fabrics.
Anti-fungal latex In-socks – to keep feet cool & dry on long rides.
Well designed flex point makes it comfortable to walk & provides support to feet at odd positions.
SAFETY
Reflector material attached on the rear side to enhance visibility in dim/dark areas.
EVA plate on the shin to protect from impact against loose, flying objects.
Thick leather coated around the ankle for impact and torsion resistance.
Steel toe protection against injuries caused by heavy/hard object impact or vehicle run-over.
Anti-slip dual density slow which minimizes chances of injuries in slippery areas.
Shock absorption on the seat region (ie. heel side)
CERTIFICATION
CE certified which conforms to EN ISO 20345
IDEAL USAGE
This all-weather, all-terrain motorcycle riding boot is the perfect for wearing on tours, long trails and off-roading.
SUMMARY
This is the motorycling rider boot you need if you are on the road for several hours at a stretch. With your trouser ends tucked into the boot-neck you will be safe from hazards like flying grit, hot sand or pebbles. Waterproof boots are perfect for usage in monsoon rains and while walking in shallow ponds. This is a 12" high rider boot fitted with a light reflector shin and ankle guard at the heel side for added safety.
SIZING GUIDE for ORAZO IBIS BOOTS:
Abide by the following instructions to the point and you will get your foot size:
APPARATUS REQUIRED: A4 size blank paper, Pen, Measuring Ruler (Scale)
1.Identify the 'estimated size' of your foot by using your current shoe size (eg. Size 8 or Size 9 etc.) |For this explanation we will use size 9 as an example|
2.Get the corresponding length (in cm) of the following sizes from the size chart give below. – 'estimated size', 2 sizes above your 'estimated size' & 2 sizes below your (Total 5 sizes) – |For our example we will get the length of
1. Size 9 = 27.1 cm (estimated size)
2. Size 10 = 27.9 cm (estimated size + 1)
3. size 11 = 28.8 cm (estimated size + 2)
4. size 8 = 26.2 cm (estimated size – 1)
5. size 7 = 25.4cm (estimated size – 2) |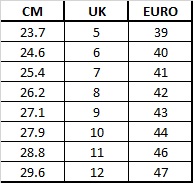 3. Take an A4 size sheet and mark the length, from the bottom of the sheet, of all the 5 sizes. |as shown below|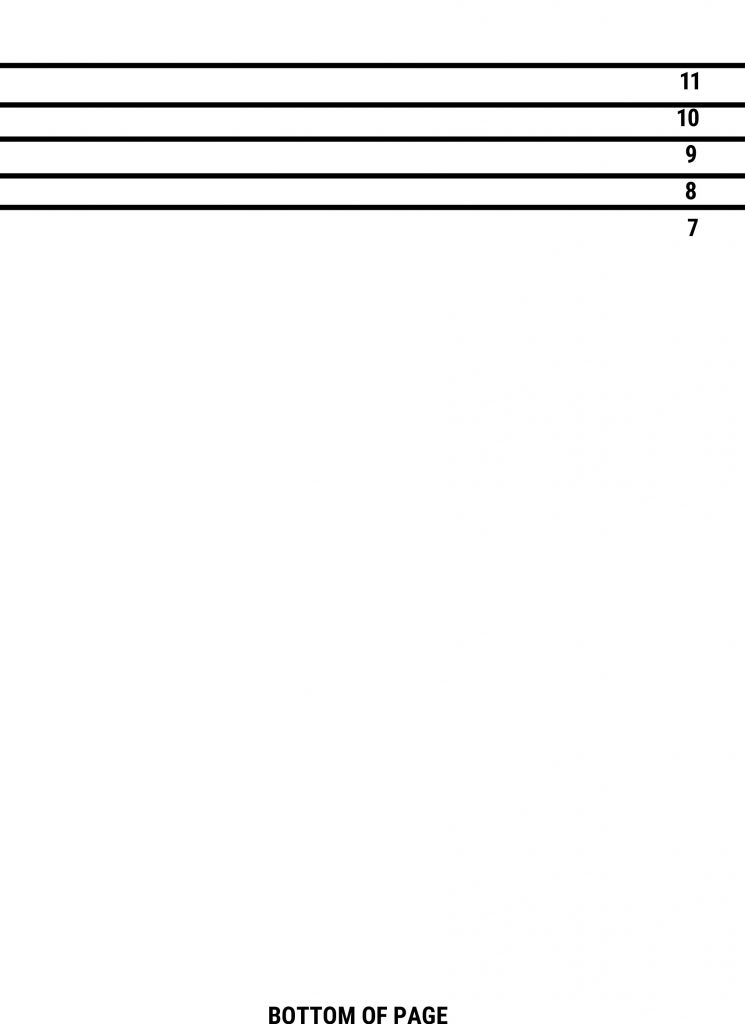 4. Place the bottom of the sheet on the edge of a wall & place your foot next to the sheet such that the heel is touching the edge of the wall. |As shown below|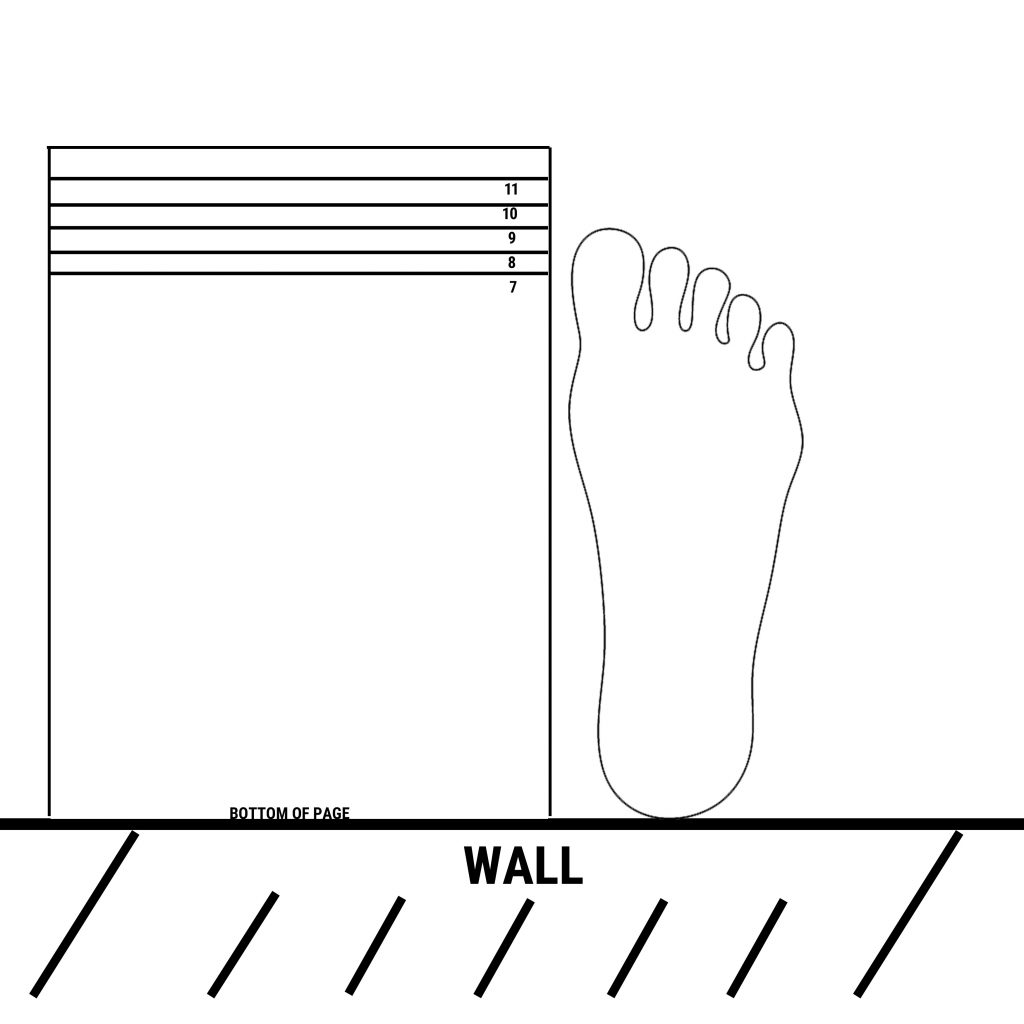 5. Match your foot-length with the corresponding size mentioned in the A4 sheet to get your correct size. |As seen in the picture above, the foot length falls between size 8 & size 9. Therefore, the correct foot is size 9 |
Important Size Instruction: For Water Proof boots, you should choose 1 size larger than your regular size as per UK/India Standards
[Disclaimer:  Standard footwear size measurement is on the basis of length as per the procedure described above. However, in case of variation in girth of the wearer's foot, the fitting could change]